Two nights, four shows – Zeds Dead held nothing back for their Deadbeats Chicago tour stop. 
---
The last time I saw Zeds Dead was at Lost Lands 2017, which was coincidentally my first Zeds Dead set ever. Having practically grown up on their "Eyes On Fire" remix, the boys got the crowd jumping, shuffling, and headbanging for the entire night. In 2018, Zeds Dead blew everyone away yet again with their famous Okeechobee set, and then followed up with Deadrocks, their curated two-day Red Rocks event. Sadly, I was unable to make either show, but when Deadbeats Chicago was announced, I immediately marked my calendar.
Preparing for Deadbeats wasn't an easy task. I had just gotten back from Austin City Limits and had two shows prior to shipping it to Chicago – in other words, I was mentally, emotionally, and physically exhausted. But Zeds Dead has a way of healing the soul, and that's exactly what Deadbeats Chicago was for me: a much-needed spiritual release and life transformation.
Featuring two nights of old school classics, brand new bangers, and a sprinkling of tunes from other artists, Deadbeats Chicago completely exceeded my expectations. From the crowd vibes to the visual effects, there was little that was less than utter perfection. Read on for my full review of Deadbeats Chicago!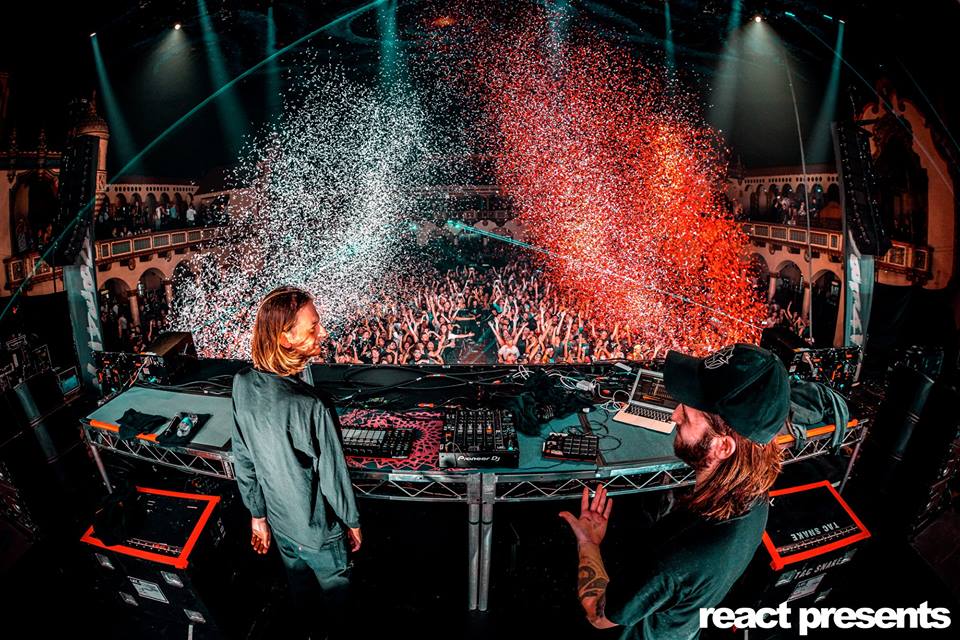 The event took place at Aragon Ballroom, a venue notorious for its beautiful vaulted ceilings, balconies looking out over the stage, and insanely strict security.
The first time I went to the Aragon Ballroom for a show was Excision's Paradox tour earlier this year. I had no idea just how particular their security was and ended up with miscellaneous items confiscated and thrown away on sight, such as chapstick and one of my favorite bandanas. For Deadbeats, I made sure to leave my bandanas at home and extra-moisturize my lips before leaving. I kept my outfit simple so I wouldn't be hassled by security: some harem pants, a cropped tank, and my favorite pashmina.
I was shocked and distraught to arrive at the venue and find out security was not allowing pashminas inside.
Considering our Airbnb was a 30-minute drive away from Aragon, there was no way I could take my pashmina back and return in time to make the openers. I and many others found ourselves trying to pass them off as skirts or tied tops, and security still would not allow us entry. My friend and I ended up tying our pashminas around a pole and hoping for the best, but of course, they were gone when we left at the end of the night.
I'll always criticize security inconsistency as I think that's a huge problem in the scene.
For Aragon to suddenly not allow an item which was previously not prohibited is unfair, especially since upon entry, I noticed people easily got in with hoods and regular scarves. After the show on the first night, I searched social media to try to find any notice of the venue not allowing pashminas, and couldn't easily find anything. Though this was only my second time at Aragon, I've heard from multiple other sources that this venue is terribly inconsistent with security, and I hope this is something they improve upon in the future.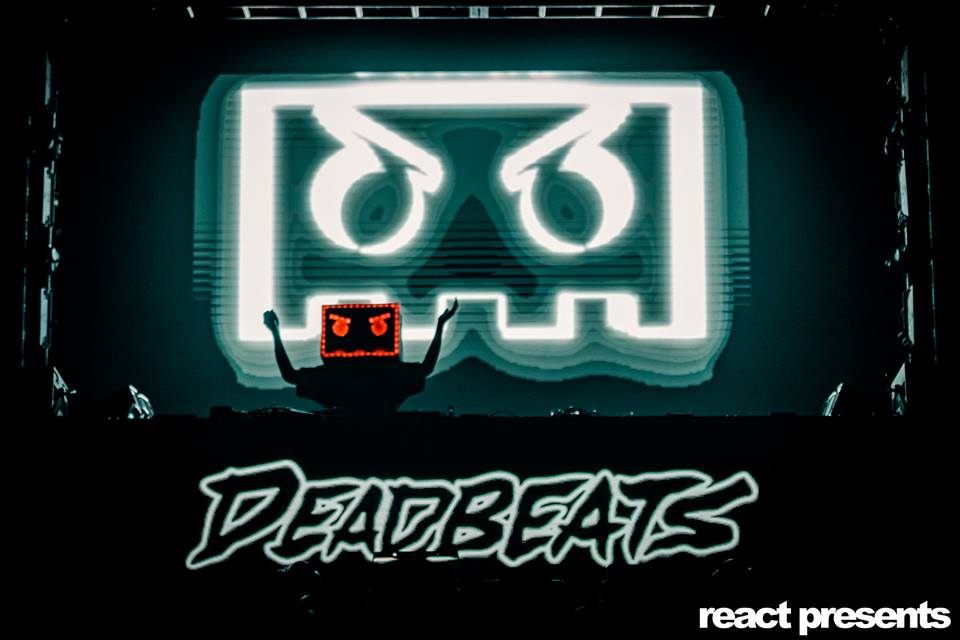 Though this was a bit of a sour start to the night, once I got past security I felt an overwhelming wave of excitement.
After grabbing a drink, my group and I secured a good spot in the middle of the crowd. We caught the tail end of Whipped Cream, whose uber-dark and sexy bass completely enthralled us and set the tone for the rest of the night. Barely Alive took the stage next, and I couldn't have been more ready. The second I recognized "Odyssey" being played, I stretched out my neck and readied myself for an hour of nonstop headbanging, and that's exactly what was delivered.
Up next was Sub Focus, whose DnB vibes had me gleefully hopping around. There was a time when I used to hate DnB, but lately, I've been getting into it a lot more, and Sub Focus' set proved to me just how much fun the bass subgenre is. The latter half of his set got a bit heavier, and he dropped his remix of Rusko's "Hold On", which is one of my favorite remixes.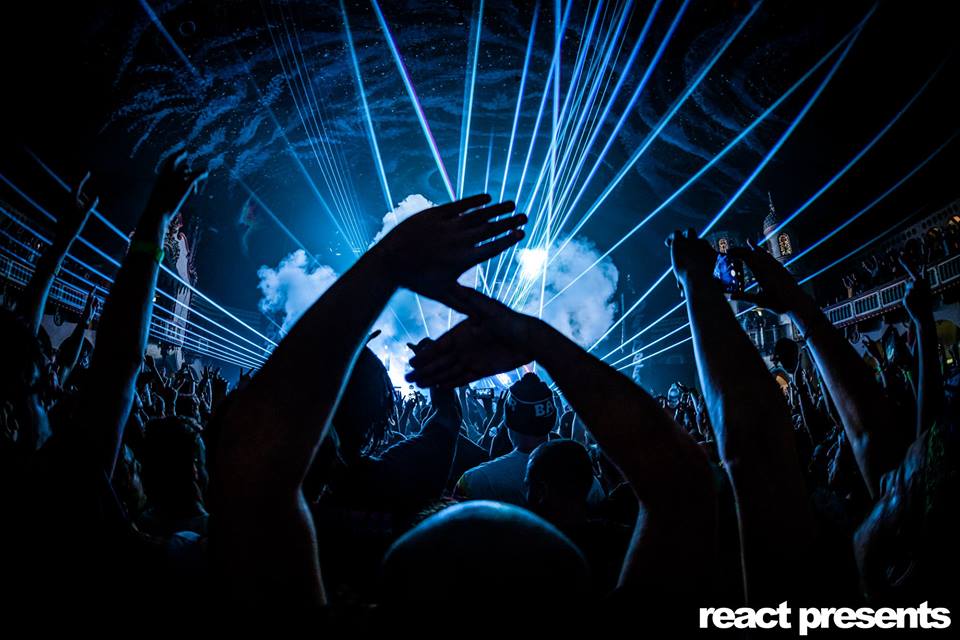 Suddenly the room darkened and the visuals of a moon and stars overcame the large screen.
The silhouette of Hooks and DC loomed against the serene galaxy background as their collaboration with Snails, "Magnets", swelled with unbridled intensity. I remember my hands shaking as I recorded this moment, an overwhelming anticipation rocking my entire body. One "Chicago, you know what it is y'all" later, the bass dropped and cannons of smoke blasted into the crowd with streamers erupting on either side of the stage. The entire crowd fell into excited screams as everyone's bodies rowed back and forth with the bass, and from this moment, I could tell Night 1 would be unforgettable.
And I was right. Nothing could prepare me for the pure gold Zeds Dead delivered on the first night.
Pretty early on in the set, I could tell the boys were spoon-feeding us some of their classics and holding back on the heavier stuff until the second night. In what seemed like so little time, I heard a myriad of old-school hits that I was dying to hear: their unreleased "Stan" flip, "Collapse", "Out For Blood", "Coffee Break", "Rude Boy", and "Woman Wine" being my most memorable moments of the night.
More than halfway through the set, my group and I ended up moving toward the back to have more room to dance, and I was so thankful we did. Night 1 ended with "Where The Wild Things Are", and confetti fell against a beautiful backdrop of bright blue lasers and flashing lights – a view that we could enjoy to the fullest extent from our spot in the back.
Unfortunately, I wasn't able to attend the after parties on either day and though I undoubtedly missed a few good tunes, I was exhausted from their main set and was ready to rest up for the second night.
We didn't make it in time for DNMO, so our night began with SAYMYNAME. Even though I'm not a fan of hard trap at all, I was excited enough to get a little bit into his set. Rusko followed with an insane, wobble-filled set, featuring some of his classics like "Woo Boost" and his "Pro Nails" remix. I was only able to catch the end of his set at Lost Lands, so I was super stoked to be able to see him fully this time around.
Once more the entire room darkened as galaxy visuals came onto the screen, and a familiar "wub wub wub" reverberated through the speakers.
I screamed as all my wishes and prayers had been answered – Night 2 brought me an "In The Beginning" opener. Nothing could prepare me for hundreds of people sounding out every single wub and screaming in unison, "Yeah y'all, that's right!" as the track descended into the crazy sling of wobbles we all know and love.
Just as I predicted, Night 2 was an endless stream of heavy dubstep, experimental bass, house vibes, and some oldies.
"Bassmentality", "Gimme Shelter", "Paradise Circus", and "White Satin" were some of the classics Zeds Dead delivered the second night, and the entire crowd exploded into a swell of excited shrieks with each tune. Aside from their highly-anticipated collection of older stuff, Zeds Dead wasn't afraid to bring the heat with PEEKABOO's "Maniac", Franky Nuts' "All I Want", Flume's "Tennis Court" remix, and Liquid Stranger's "Gunslinger". At the hint of Svdden Death's "Behemoth", my friends and I immediately turned to face each other and made a circle to go absolutely mental in, throwing our heads back and forth with every slaughterous bass snap.
Even though I attended both days, I appreciated the boys replaying some tunes from Night 1. I thought it was a nice gesture given that a lot of people couldn't make both nights, and I was lucky enough to hear some tracks from their first afterparty that I couldn't attend ("Gimme Shelter" being one of them).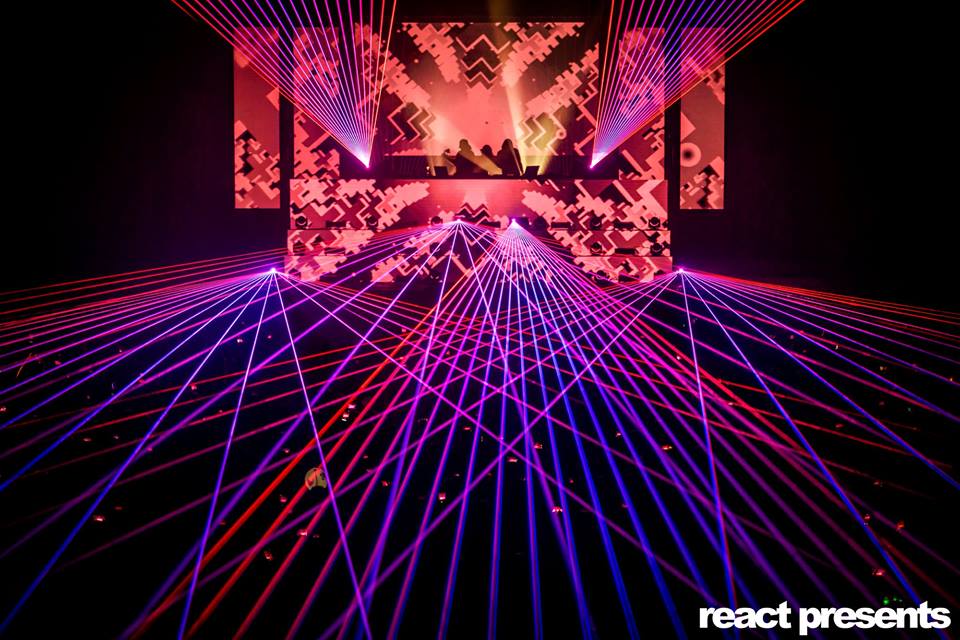 Aside from security causing a few issues, Deadbeats Chicago was the best event I've been to since Lost Lands.
The week before Deadbeats, I was battling some post-festival blues from attending Austin City Limits, a festival I didn't really enjoy and regretted attending because of bad crowd vibes and lack of music I was actually interested in. Following that, I attended Dirt Monkey and SubDocta in my hometown, and though the set itself was amazing, I found myself leaving in tears because of the crowd yet again. I'm easily affected by bad crowds and they can ruin my entire experience, and I had reached a point where I didn't even want to go to shows anymore.
Deadbeats Chicago was everything I had been searching for since Lost Lands: a beautiful crowd, an even more beautiful venue, state-of-the-art visuals and light work, and music I loved. I fell back in love with everything I knew the bass scene to be, and my love for shows reignited. I left Chicago feeling a million times lighter and happier than ever, and I have Zeds Dead to thank for that.
---
Follow Zeds Dead on Social Media:
Website | Facebook | Twitter | Instagram | SoundCloud
Follow Deadbeats on Social Media:
Website | Facebook | Twitter | Instagram | SoundCloud