DESTRUCTO makes his way to the West Coast to kick off his newest event, All My Friends Music Festival featuring hip-hop, R&B, and dance music artists. 
---
DESTRUCTO has been on a roll. He had us dancing until 10 am in Miami for his Breakfast Club event. His newest cruise extravaganza, FRIENDSHIP, sold out during the presale. and after dropping hints in interviews about a festival in LA, we finally got the details on his next venture: AMFAMFAMF presents All My Friends Music Festival is coming to ROW DTLA from August 18-19, 2018. 
With DESTRUCTO becoming a part of LiveStyle, this might be the brand's first major event on the West Coast that could take off. Tickets for All My Friends Music Festival go on sale this Thursday, April 12 at 9:00 am PT for those 18 and older. Be sure to have the event link live and ready to get your All My Friends Music Festival ticket! You don't want to miss this fresh new event!
As for the location, the ROW DTLA features a variety of restaurants and stores that attendees can enjoy outside of the festival grounds, and several incredible murals painted by local artists can be seen throughout the entire area. It's a great location to enjoy music in one of the most unique and creative areas in LA. Check out ROW DTLA for more information on the location.
Destructo has been dropping hints that we'll be seeing the cool and current in hip-hop, R&B, and dance music to come play at the event. We can't wait to see who will be joining us for this two-day festival!
Check out the All My Friends Musical Festival video:
Who do you want to see on the All My Friends Music Festival lineup? Let us know in the comments!
---
All My Friends Music Festival Announcement Flyer: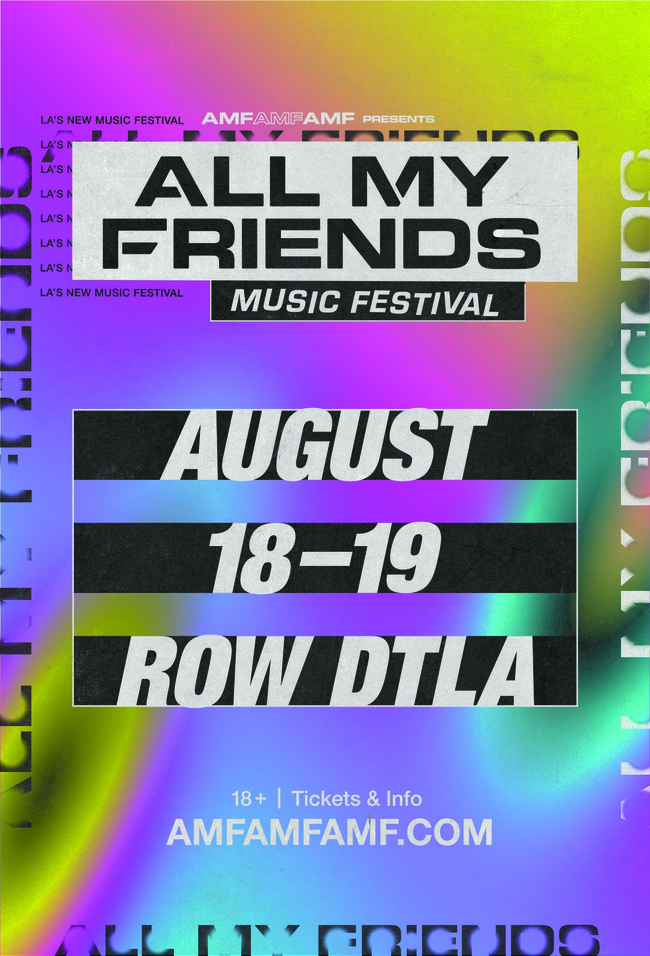 ---
Connect with DESTRUCTO on Social Media:
Website | Facebook | Twitter | Instagram | SoundCloud | YouTube
Connect with AMFAMFAMF on Social Media: