Heading to CRSSD Festival Spring next month? Get all the information you need surrounding the event here!
---
There is just a week left until the festivities for CRSSD Festival Spring begin to kick off and we cannot wait to be dancing the day away to some epic house and techno beats in America's Finest City. After dropping a stellar lineup, a second phase announcement that added even more fun, and arguably their best list of By Day and After Dark Parties to date, the 2018 Spring Edition is looking to be the best yet from the FNGRS CRSSD team.
Knowing that the best way to experience a festival is to be in the know, we've compiled some of the essential information for you here so you can have a fantastic time at CRSSD Festival. Below you will find set times, the list of which items to leave at home, and more.
Don't forget to dig deep into the lineup and check out MyStro's Top Selections to catch. Who will you be catching on the lineup? Let us know in the comments below!
Want to meet up with some of the members of the EDM Identity Team? Check out our Facebook Group for meetup information!
---
Essential Info:
Dates: Saturday, March 3 and Sunday, March 4
Festival Hours: Saturday 12pm to 11pm PST Sunday 12pm to 10pm PST
Venue Address: Waterfront Park – 1600 Pacific Highway, San Diego, CA 92101
Ages: 21+, No Exceptions.
This is a NON-Smoking event. This includes vape-pens, E-Cigs, cigarettes, etc.
Acceptable Forms of Identification for Entry
US State Driver's License
US State ID

US Government Passport

US Military ID

Foreign Passport

No photocopies allowed, ID MUST be valid (i.e. unexpired).
---
CRSSD Festival Spring 2018 Set Times:
Available now via the CRSSD Festival App on iOS and Android!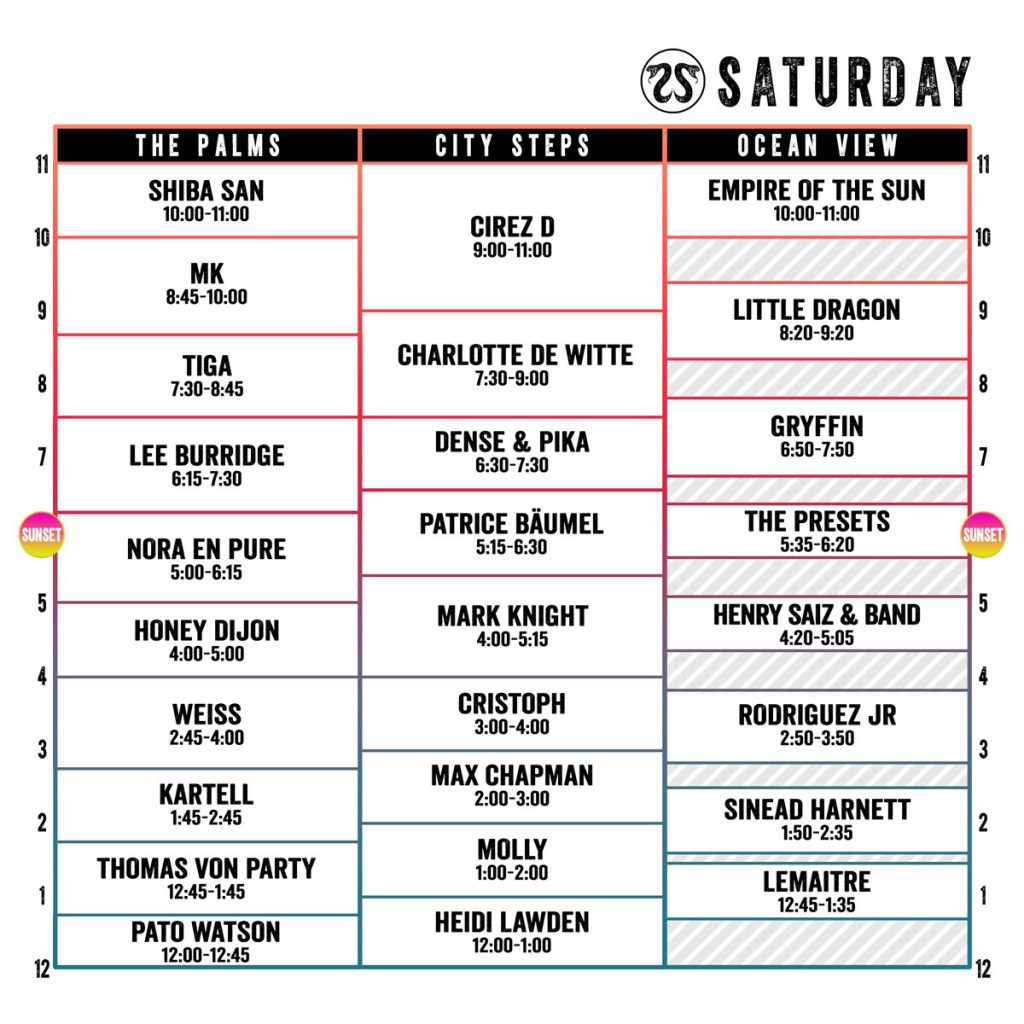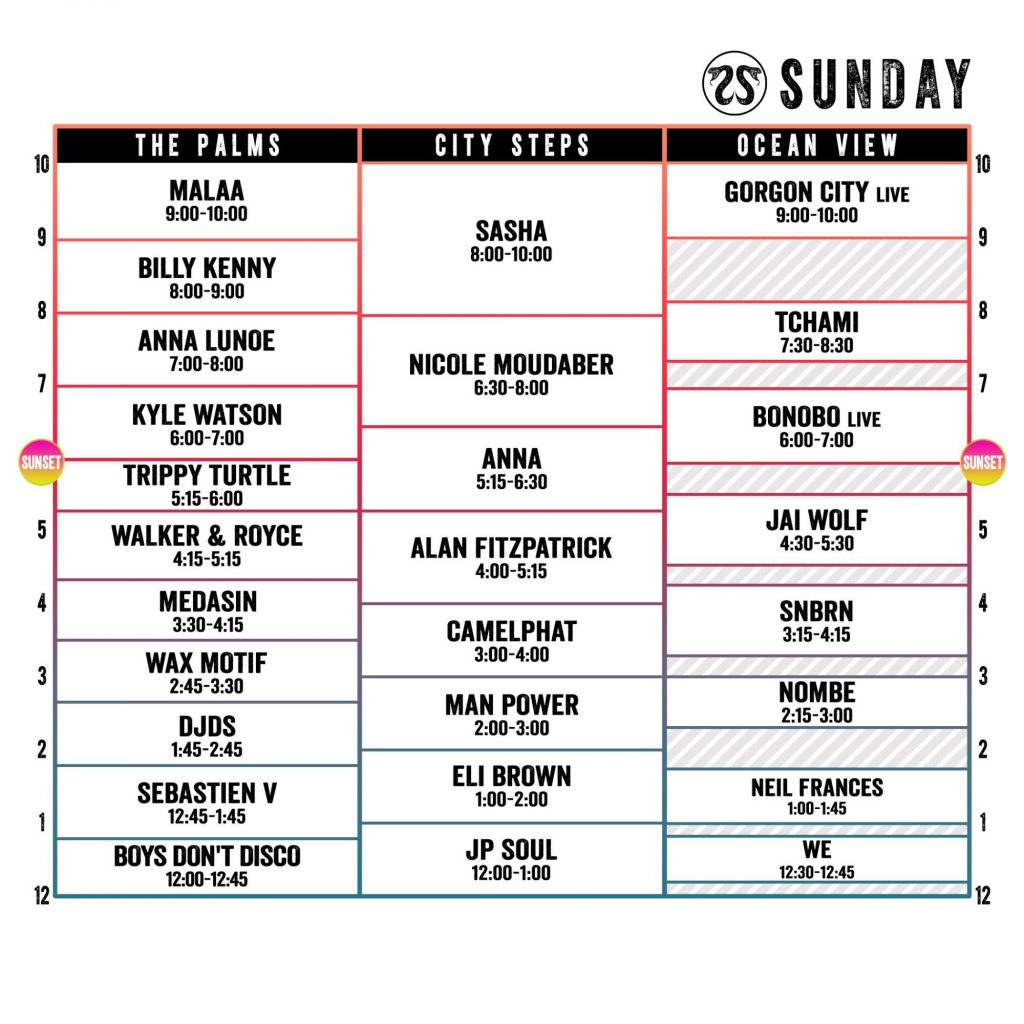 ---
CRSSD Festival Spring 2018 Festival Map: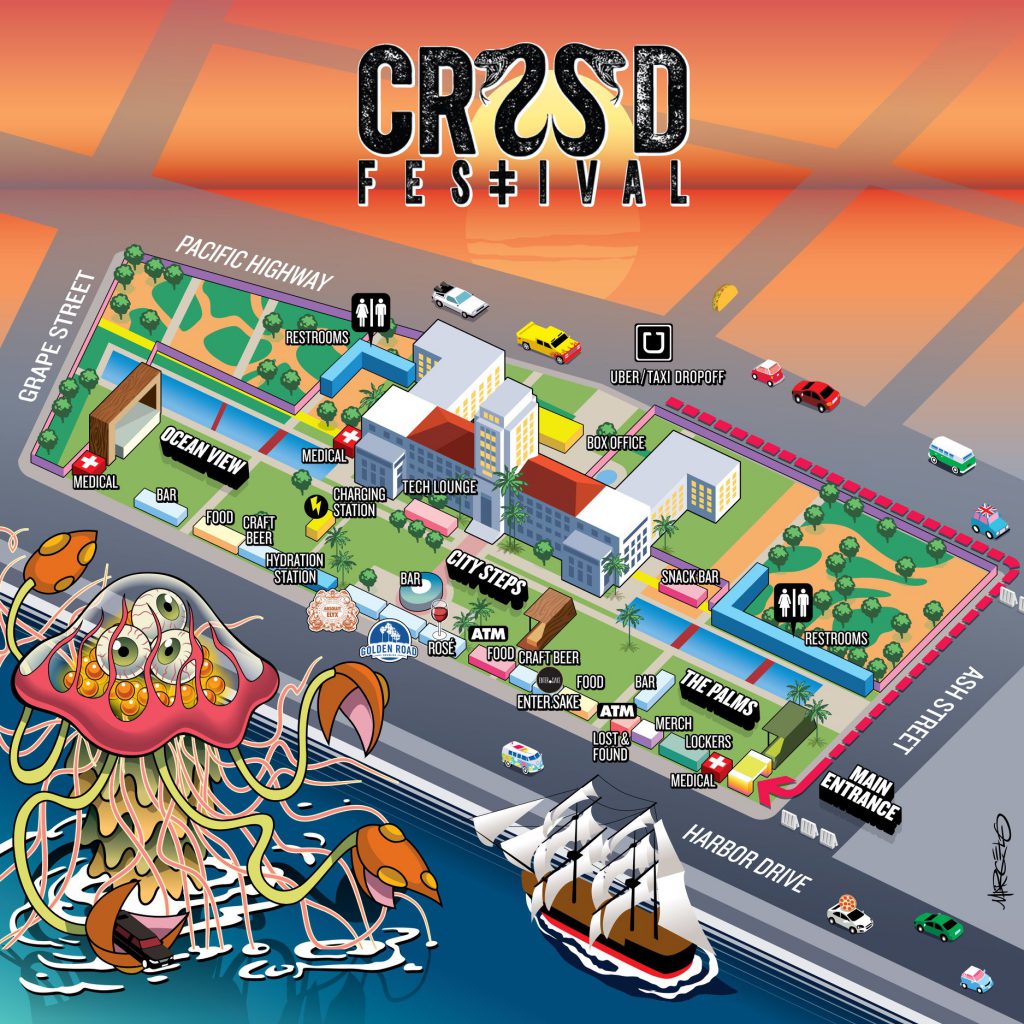 ---
CRSSD Festival Spring 2018 By Day & After Dark Parties: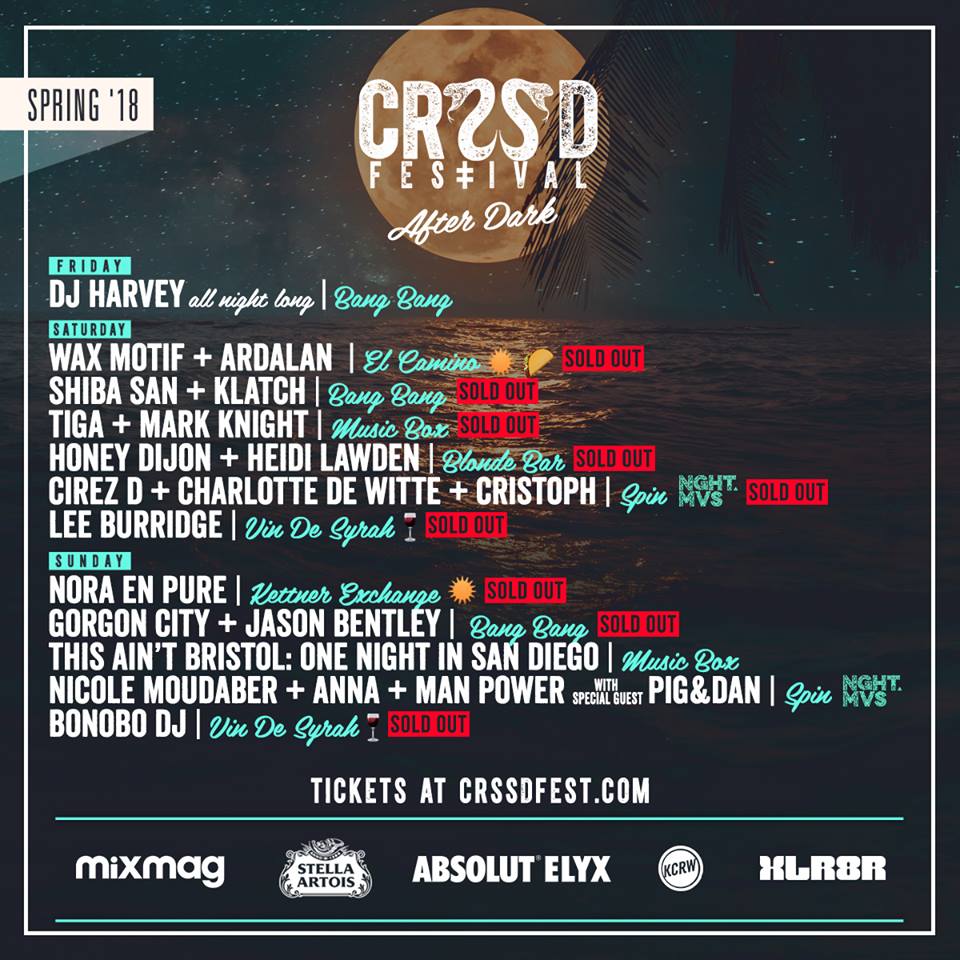 ---
Getting to CRSSD:
There will be no on-site parking available, so plan accordingly.
Paid parking is available nearby. Highly recommended as metered parking is enforced on Saturday until 6pm. Arrive early for best results!
Most accessible trolley station is "County Center/Little Italy" on the Green Line. MTS map available here.
---
Reminder To Mind Your Belongings:
Unfortunately, many people have reported pickpockets, bag slashings, and theft of wallets, smartphones, purses and other valuables during this festival season. While this small number of bad apples in the bunch doesn't define an entire crowd, there are opportunistic people who come to these events to take advantage of unsuspecting partygoers and it's important to be mindful of your valuables while at CRSSD Festival.
Pay attention to who and what is going on around you. Keep your wallet and phone in your front pocket(s) if you can. Treat your phone the same way you would treat cash; don't set it down on a table or bar and look away. If a friend isn't standing behind you in a crowd, be careful of your backpack or purse, and don't put valuables in a pocket that could easily be unzipped by someone behind in a crowded spot without you realizing what has happened.
---
Do's & Don'ts:
NO:
SMOKING (NO CIGARETTES, E-CIGS, VAPES) (THEY WILL TOSS YOUR LIGHTERS TOO)
Blocking, standing on, redirecting, or sitting on fountain jets
Eating /Drinking in the fountains
Re-entry
APPROVED ITEMS:
Prescribed medication (in container with matching ID to be checked at entry)
Cell phones
Non-professional cameras
Small backpacks/purses (8×8 or smaller)
Blankets/towels
Sunscreen (contents to be checked at entry)
Sealed gum
Sealed chapstick
Sealed lipstick
Sealed eyedrops
Empty 24oz (or less) transparent plastic bottle (Nalgene style) or clear plastic water bottle
PROHIBITED ITEMS:
CIGARETTES, E-CIGS, VAPES (THEY TOSS LIGHTERS TOO)
Outside food + drink [sealed outside food allowed for those who have a documented need (must have Dr.'s note that matches ID)]
Drugs / drug paraphernalia
CamelBaks / bladders (water stations provided + one empty 24oz (or less) transparent plastic bottle (Nalgene style) or clear plastic water bottle OK)
Large backpacks (under 8×8 inches OK)
Glass bottles or containers
Weapons of any kind
Laser pointers
GoPro/selfie sticks (GoPros ok)
Audio recording devices
Professional photo/video cameras
Drones
Umbrellas (parasols ok)
Makeup
Totems
Hula hoops
LED gloves, Flowlights, etc
Nudity, pasties, thongs (Clothing must not when wet expose parts of body under County Code 32.1002 prohibiting public nudity)
Chalk, markers, sharpies
Chains/chain wallets
Stickers / flyers / solicitations
Pets (guide/service dogs OK)
Cleated shoes
---
Follow CRSSD Festival on Social Media: