Welcome to The Landing, EDM Identity's weekly post highlighting fresh tracks you may have missed!
---
Since the introduction of streaming sites and mediums like Bandcamp available for artists to release on, new music is hitting us faster than ever and the abundance of releases can almost be overwhelming. We know that it is a difficult task to keep up with every artist, so we're here to assist you with some gems that "land" in our inboxes. In every edition of The Landing, we intend to highlight some tracks that you may have missed, or perhaps shine a light on new music for you to fall in love with.
This week's edition of The Landing features fresh tracks from Kill the Noise & Illenium, Stadiumx & Going Deeper, Black Tiger Sex Machine & Sullivan King, Godlands, Hoodboi, Aadysi, Corey James & Years, Robotaki, Afrojack, and ATHRS!
The Landing || February 11-17, 2018
---

Corey James and Years release in-demand tune "Eros"!
Corey James – Facebook | Twitter | SoundCloud
Years – Facebook | Twitter | SoundCloud
Since being played out as an ID on Steve Angello's BBC Radio 1 Residency in 2016, "Eros" has been a track that many house music fans have tried to find an official release for. Now years in the making, the collaboration between Corey James and Years is out now and available to download for free as well. This dance floor smasher is a must-listen for anyone who loves getting down to some house music sounds!
"We started Eros about 2 years ago, and it's been that 'special' track in my sets for some time now.People have been asking for it, so it was only right we finished it! Working with Years was great too, and I couldn't be happier with the outcome."

– Corey James
---

Illenium & Kill The Noise collaborate with Mako to deliver an earth-shattering single, "Don't Give Up on Me".
Illenium – Facebook | Twitter | SoundCloud
Kill The Noise – Facebook | Twitter | SoundCloud
Mako – Facebook | Twitter | SoundCloud
We may be used to Illenium's dreamy production but this collaboration will have your spine tingling from the beginning to the end. Headbangers all around the world will be adding this track to their music playlist. Illenium's instrumentals and drums sounds appear as though they are battling with Kill The Noise's loud, intense dubstep notes back and forth on the track. While Mako's haunting voice echoes a spooky, foreshadowing tone that weaves in an out of the track.
It's as though Mako's voice becomes like an overseer of the song in an effort to balance out the song from being just loud music. Also layered into the track is a little music box tune that enters the song added a layer of eeriness towards the middle and end of the track. For such big sounding artists, this was a well-balanced track that highlighted each one's music specialty while delivering a forceful track that keeps us hoping for collaborations such as this one.
---

Stadiumx teams up with Going Deeper and MC Flipside for some "Dangerous Vibes"!
Stadiumx – Facebook | Twitter | SoundCloud
Going Deeper – Facebook | Twitter | SoundCloud
It's been quite the wait but Protocol Recordings veterans Stadiumx are back in action with their new single "Dangerous Vibes", a track that came to fruition with a little help from Going Deeper, a duo that can now claim "Dangerous Vibes" as their debut release on the label, after some serious success on imprints such as Don Diablo's Hexagon and the mammoth Armada Music.
Featuring the swagtastic vibes of MC Flipside, Stadiumx and Going Deeper blend elements of progressive house and experimental bass, culminating in a g-house fire starter that speaks to the hearts of dance music enthusiasts all over the planet. "My whole life I've been told that music was meant to inspire us…music is supposed to be that inner voice that unifies people"… As the lyrics resonate deep within the soul, we are dropped in for a wild ride full of heavy bass and mouth-watering synths that promise to be the highlight on the dance floor as the festival season charges into full swing.
Bursting onto the scene in 2014 with their hit "Howl at the Moon", Stadumx is no stranger to Protocol stardom as Nicky Romero himself premiered the track at his Protocol showcase at the Amsterdam Dance Event, paving the way for a platinum status response. With the world at their fingertips, Stadiumx would garner quite the relationship with the label leading up to this very moment in time as the duo has arrived for a major Protocol comeback with "Dangerous Vibes"! We can't wait to see what the future brings as a vibrant new chapter unfolds!
---

Returning to the House roots with Rasmus Faber
Rasmus Faber – Facebook | Twitter | SoundCloud | YouTube
What happens when a House music producer moves to producing Anime theme songs, founds the RaFa Orchestra, starts a Jazz band, and then returns back to his House roots?  You get the stellar production prowess of Rasmus Faber and a track that's all sorts of summertime warmth in "What Do You Do."  Blending the soulful vocals of Renae Rain over the funky bass and dancing percussion rhythms, Rasmus instantly recalls the success of earlier career hits "Get Over Here" and "Ever After."
Those familiar with his sound will find plenty to love, but if you've never heard Rasmus before you may became a fan, as this style of Swedish House blends the feel-good vibes of Swedish House Mafia with the improvisation of rock music – example: guitar driven bass line.  "What Do You Do" is out now on all major outlets. – MyStro
---

Sullivan King's heavy metal influences and Black Tiger Sex Machine's dark electro create hypnotizing track, "Madness".
Black Tiger Sex Machine – Facebook | Twitter | SoundCloud
Sullivan King – Facebook | Twitter | SoundCloud
It was a pairing we didn't see coming, but we're so glad it happened: "Madness" is the very essence of its title with a unique and completely unforeseen sound combination. With Sullivan King's heavy dubstep and metal background clashing with Black Tiger Sex Machine's grunge electro, this track is sure to be a fan-favorite among both crowds. A striking guitar intro resounds against haunting flashes of bass and dives into a trembling swell before a gargantuan metal-infused drop takes over. It's something different from both King and BTSM, but it's the track we didn't know we needed and deserved. Stream "Madness" below!
---

Australian producer Godlands drops a heavy trap and bass track, "Everybody Knows".
Godlands – Facebook | Twitter | SoundCloud
It's hard to resist a good trap track, and Godlands surpassed any and all expectations with this super vibey and bass-heavy single, "Everybody Knows". With each transition, a level of deep and wubby bass takes over against trap-infused rhythms. Each hip-shaking pounding of bass will leave you aching for more. With a heavier spin on trap than we're used to seeing, we can definitely appreciate Godlands' ability to blend multiple different styles. Stream "Everybody Knows" below and see why we can't wait to see what else Godlands has in store for us this year.
---

Oliver Heldens puts a deep spin on SOFI TUKKER's "Best Friend"!
Oliver Heldens – Facebook | Twitter | SoundCloud
Sofi Tukker – Facebook | Twitter | SoundCloud
Sofi Tukker's "Best Friend" was bound to be an anthem track this festival season and it just got a dark upgrade from Oliver Heldens. The Dutch DJ/producer and founder of Heldeep Mixtape has brought "Best Friend" to the deep side. Utilizing all the critical aspects of the original track Oliver Heldens blends his house beats and dark synths into the mix creating an even more bouncy version of the track. Finding this remix is getting me even more excited for Lightning in a Bottle. Hopefully, Sofi Tukker will give us a taste of the remix live!
---

Hoodboi is set to "Glide" into the new year with his latest track featuring Tkay Maidza.
Hoodboi – Facebook | Twitter | SoundCloud
Tkay Miadza – Facebook | Twitter | SoundCloud
Los Angeles based DJ Hoodboi is at it again. The DJ's usual energetic yet emotion laded style is evidenced in his latest track "Glide" featuring Australian based lyricist Tkay Maidza. This track combines the smooth sounds of R&B and bouncy house style layered under Maidza's vocals to create soothing downtempo vibes.
"Last year I took a couple steps back to realize what's next for the Hoodboi project. I spent the year writing music and working on new projects. I've never been more excited to show what's next."

– Hoodboi
Check out what he's been working on and let us know what you think. Stream and purchase the track via multiple platforms.
---

Robotaki's latest single highlights the internal changes that leave many in "Limbo"
Robotaki – Facebook | Twitter | SoundCloud
Robotaki has been leaving us seriously impressed with some quality releases already this year with "Together We're Screwed" and "Restless". Now his latest single "Limbo" has been released, making it clearer than ever that 2018 will be his best yet. Learn about the meaning behind the song and listen to the sweet sounds coming from Robotaki's studio below!
"Limbo is a track I've been opening my sets with for the past couple shows. I made it during a strange time in my life when I was floating between several binaries relating to my career, relationship at the time, and self-esteem. It's a frustrating time but also a sadly beautiful one that I hope a lot of people can relate to. This theme shaded many decisions that went into this release, like the repetitive motif that basically plays all throughout but reoccurs in very different ways. Limbo is both my hardest and most vulnerable track to date." – Robotaki
---

Aadysi impresses with a remix of DISKORD's "Want U"
Aadysi – Facebook | Twitter | SoundCloud
Aadysi has been one of our favorite fresh artists to tune in to over the past few months. After leaving us seriously impressed with his tune "Running Back To You", he has followed things up with a remix of DISKORD's "Want U".
Truly making the track his own, Aadysi blends his unique sound into the track as elements of trap and future bass can be heard throughout. This energetic tune is a must-listen for anyone who loves bass music, keep an ear out for more releases from Aadysi going forward this year.
---

ATHRS releases pop-infused "Do Not Disturb" with Christian Alexander
ATHRS – Facebook | Twitter | SoundCloud
Bringing the worlds of electronic music and pop-punk together for a tune that will surely please many, Christian Alexander and ATHRS have told the world "Do Not Disturb". The track features vocals that center around the emotions of losing a loved one and is backed by a beat that allows for two music genres to collide.
"The strongest possible drug for a human being is another human being… 'Do Not Disturb' is an emotional song about reconciling lost love and returning to the freedom of youth. There's a lot of raw emotion put into this track and that's what I hope people feel from hearing it." 

– ATHRS
---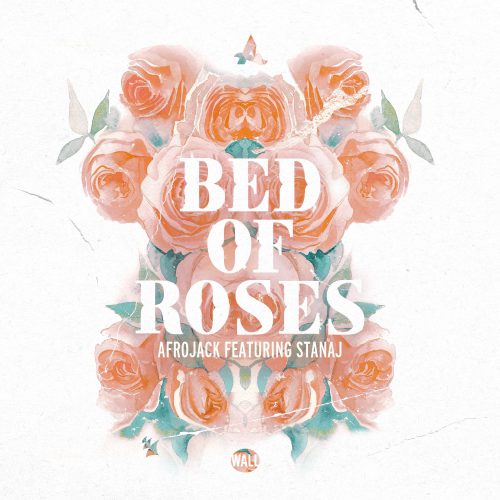 Afrojack's "Bed Of Roses" becomes a fantastic Valentine's Day-infused tune for lovers.
Afrojack – Facebook | Twitter | SoundCloud
Known for his productions that move dancefloors around the world, Afrojack looked to make his mark on the holiday for lovers this year by dropping a hot new tune dubbed "Bed Of Roses". Featuring Stanaj's romantic vocals that are tied to Afrojack's infectious beat, the tune rides the line between house and pop, hitting all the right notes along the way.
"I've been waiting for the right time to release this track and what better day than Valentine's Day for 'Bed of Roses'. Teaming up with Stanaj was awesome, I think we've created a little piece of magic together and I hope the fans agree!"

– Afrojack