Dirtybird Campout has come to the East Coast, and I'm so ready to get my camp on!
---
This year will be the first ever Dirtybird Campout East Coast, as well as my first Dirtybird event, and I can't wait to experience everything this festival has to offer. As a big fan of everything Dirtybird, I always make a point to catch Claude VonStroke at any event I'm attending. Papa Claude is one of the coolest dudes to ever hit the decks, and few DJs have the energy and stage presence he does.
Even fewer can put together such an epic lineup, and it is clear that this lineup is one of the best in 2018 so far. With over 50 artists coming to St. Cloud, Florida the Camp Counselors have so much musical variety in store for campers. From Green Velvet's signature techno vibes to Ivy Lab's drum & bass sound, I am oozing with anticipation for the weekend I am about to experience. This may be the hardest time I have ever had selecting top picks because of the sheer number of artists I want to see.
Christopher's Top Picks at Dirtybird Campout East Coast 2018
---
Claude VonStroke
Facebook | Twitter | SoundCloud
It is only correct Dirtybird manners to start off with the Godfather of Dirtybird, the Big Papa, the dirtiest of birds, Claude VonStroke. I absolutely love everything that Claude is and does. His signature tech house sound and feel-good vibes always put a smile on my face. When you go and see a Claude VonStroke set, you are immersed in a sound that doesn't take itself too seriously, giving his performances a bouncy and lighthearted feel.
In addition, you can expect to see Claude at a variety of activities over the weekend, from dodgeball to late-night bingo at The Bunkhouse. Check out his set from Dirtybird Campout West for a taste of what's in store.
---

Ivy Lab
Facebook | Twitter | SoundCloud
Drum & bass, so much yes! I love drum & bass, so the addition of Ivy Lab to this lineup titillates me. They may easily be my top pick to see at DBCE. Members Sabre, Stray, and Halogenix hail from North London and have been creating enthusiastic experimental D&B music since 2013.
The trio has had a string of EPs via Critical Music like Live on Your Smile and 20 Questions, as well as a string of remixes for other big name D&B artists like Sub Focus. I am looking forward to seeing some dirty, dirty D&B come to Dirtybird Campout East.
---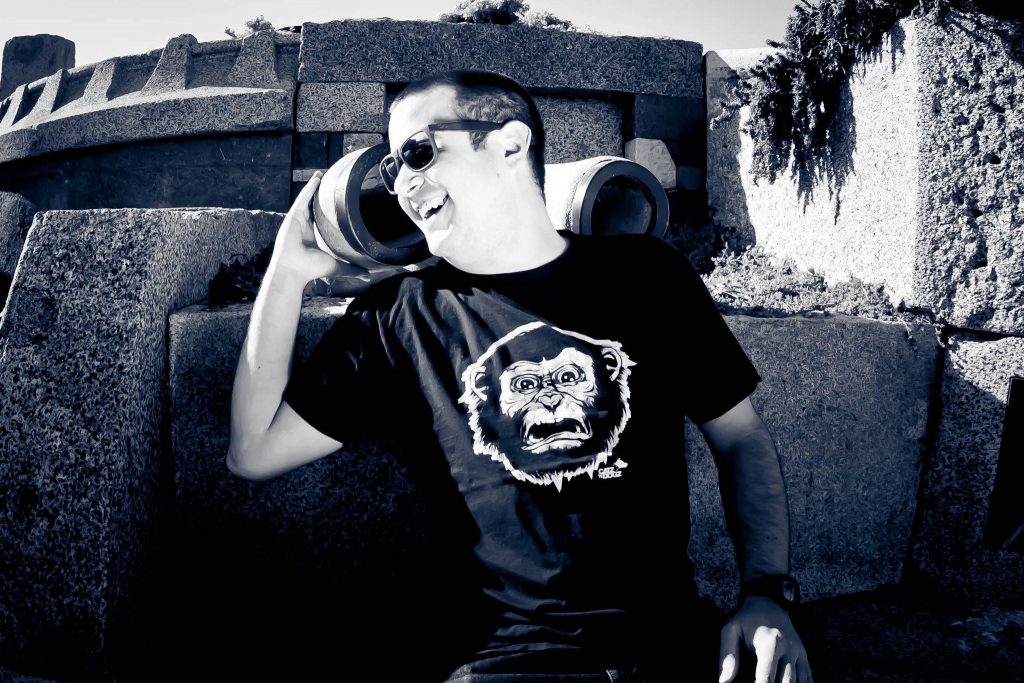 Christian Martin
Facebook | Twitter | SoundCloud
Christian Martin is going to be a real treat to see this Dirtybird Campout East Coast. In a Christian Martin set, you will hear some of my favorite genres of music sculpted together so seamlessly, you don't even notice he's switching between from tech house to drum & bass. Martin has had a love affair with this music scene since the early 90's, and since then he has become one of the pioneers of Dirtybird alongside Claude VonStroke and his brother Justin.
Christian has worked on a plethora of EP's and releases like the memorable Martin Brothers EP in 2006. He has also produced tech house-oriented, subwoofer-shaking tracks like "Stoopit," "Venus Fly Trap," and "Dum". The set below is a drum & bass b2b set alongside his brother Justin from Dirtybird Campout West Coast – and it is epic. Check it out below and make sure he's on your schedule for Campout… and if we're lucky, we might even get another b2b!
---

Mija
Facebook | Twitter | SoundCloud 
Mija has taken the electronic scene by storm over the past few years. She is a must-see artist at any event her name pops up on. Born Amber Giles, this 25-year-old artist consistently brings a sound that has had an overwhelmingly positive response from her fans.
Early on in her career, she was supported by Skrillex and the OWSLA family. Now she has begun to push the boundaries of electronic music with her FK A Genre brand. East Coast Campout marks her second appearance on a Dirtybird Campout lineup, and she will definitely bring the heat with her set. Check out her guest mix on The Birdhouse below for a sample of what we can look forward to.
---

Claptone
Facebook | Twitter | SoundCloud 
Claptone is an artist that I have consistently missed at events, but not this time. The masked producer from Berlin has been described by Mixmag as "one of the most visible characters in the global deep house music scene," proclaiming his music as "crisply produced and effortlessly infectious." Clapcast, Claptone's signature podcast, has over 100 episodes and hundreds of hours worth of tunes.
Claptone has spent equal time creating his signature sound and his persona. The masked DJ has come to be known for his whirlwind of techno and house vibes that embody both his singles as well as performances. His live performances have a certain aura of theatricality to them, as Claptone's persona is all based on a masked figure in all black and top hat. With that in mind, I can't wait to finally see him perform, and Campout will be the perfect place to do it!
---

Just Blaze
Facebook | Twitter | SoundCloud
Justin Smith aka Just Blaze is a titan in the hip-hop community. Just Blaze is not your regular producer; he attended Rutgers University for music before being discovered, and since then he has produced for Kanye West, Jay-Z, Eminem, Baauer, and many more. He is affiliated with Roc-A-Fella Records, Shady Records, and even Atlantic Records. For those who don't understand the significance of those names, they are the biggest labels within hip-hop.
In 2013, his collaboration with Baauer and JAY-Z, "Higher," quickly became an anthem of the trap community. I remember Baauer starting a huge party by dropping the track during his Sahara Stage set at Coachella that year. The fact that he is coming to grace the decks at Dirtybird Campout East is a true treat, and I can't wait to catch him there.
---
Connect with Dirtybird Campout on Social Media:
Website | Facebook | Twitter | Instagram | SoundCloud | YouTube