Welcome to The Launch, EDM Identity's weekly playlist series made up of fresh tracks that we love.
---
Music connects each and every one of us, whether you are listening to trance, house, dubstep, or any other genre, we are all one with the beat. Exploring new genres and artists.is a crucial element to falling deeper in love with music and opening doors to new experiences in life. Every week we will be taking you on a journey of musical discovery, highlighting five new tracks that we are currently tuned into. This week's edition of The Launch is presented to you by…James Dutta.
The Launch || Volume 027:
---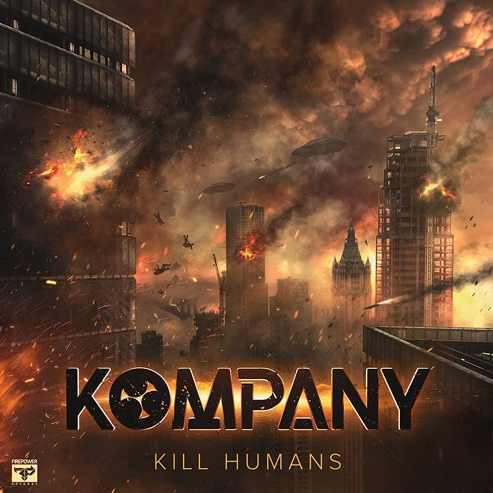 5. At Em' – Kompany
Kompany – Facebook | SoundCloud | Instagram | Twitter
Kompany is a bass music producer on the rise. I stumbled across him a few months ago and everything he has released has been consistently amazing. He graduated from the renowned LA music school, Icon Collective and has been making waves ever since. He just released an EP on Firepower Records. One of the songs, "At 'Em" stands out as a unique and wild track that showcases the talent Kompany has!
---

4. Technikal – Dombresky
Dombresky – Facebook | SoundCloud | Instagram | Twitter
Dombresky is a producer I feel like everyone should be listening to. His take on house music is extremely good and his overall production quality is superb. I recently got the opportunity to catch a bit of his set at this past Beyond Wonderland SoCal and it was as energetic and engaging as his actual music. His newest track, "Technikal," is just what you would expect from Dombresky. It has fantastic quality, it's high-energy, and it brings something new to the table. What Dombresky's music possesses is a certain way of bringing unique sounds into a song seamlessly! Listen for yourself!
---

3. 9 (After Coachella) – Cashmere Cat & MØ & SOPHIE
Cashmere Cat – Facebook | SoundCloud | Twitter || MØ – Facebook | SoundCloud | Instagram | Twitter || SOPHIE – Facebook | Twitter | SoundCloud
I've been a fan of Cashmere Cat for some years now, really ever since I heard the Mirror Maru EP. Since then Cashmere Cat has become something bigger than dance music. He's produced for Kanye, Jeremih, and worked with The Weeknd and Selena Gomez. It's always nice to hear a Cashmere Cat original track because despite trends in dance music changing, his stuff remains truly unique. His newest track brings the vocals of MØ along with the producing talents of SOPHIE. The trio of musicians crafted "9 (After Coachella)" and the result is something amazing! You can distinctly hear Cashmere Cat's ambient production paired with SOPHIE's plucky, trap production – all being wrapped together by MØ's vocals!
---
 
2. Johnny – Dr. Ozi
Dr. Ozi – Facebook | SoundCloud | Instagram | Twitter
I haven't really given Dr. Ozi's songs a good listen until his most recent EP came out. He's definitely a prominent force in the bass music world, as you see his name everywhere. He just released his Blue Print EP on Never Say Die and the body of work on there is tremendously good. One of the highlight tracks is "Johnny." The track is unbelievably wild to say the least. It's a flurry of synths combined with heavy bass along with some fleeting melodic elements. Overall, after listening to both the track and the entire EP, I can confidently say I'm a Dr. Ozi fan!
---

1. Gone – LOUDPVCK
LOUDPVCK – Facebook | SoundCloud | Instagram | Twitter
Prior to this year, bass duo LOUDPVCK, has been relatively quiet. However, so far this year they have released three original songs and one remix. Pretty impressive to say the least. These guys have done it big for a while and have an impressive following. Their newest track, "Gone," reminds me of old school LOUDPVCK mixed with new school sounds. It's loud, filled with heavy 808s, but also brings various metallic sounds that are common in bass music today. Out of all the tracks they have released this year, I would say "Gone" takes the cake!