Conscious Creative
is a collective of Phoenix-based music enthusiasts and artists who came together to provide a booming local scene.
The reason Conscious Creative exists is simple, they wanted to promote local DJ's and get their talent shown to the ever-growing electronic music scene. 
Creat
ing a platform where a local artist can play whichever genre or style they want is one of their primary functions.
The founder of Conscious Creative, 
Tony Renello
, realized that many smaller artists in Phoenix had some amazing musical abilities but lacked the marketing skills needed to get themselves out there. He founded Conscious Creative in order to give them the tools needed to thrive in this industry. I sat down with Tony to chat about Conscious Creative and the mission they are on!
---
When did Conscious Creative become an idea in your head?
About a month and a half ago actually, I began work on this company immediately after coming up with the idea. In that first month I have managed to accrue almost 2.000 die hard Facebook fans!
I had to decide on a location that would be great to house the local DJ Showcase, and ended up choosing Shady Park in Tempe. This is now the home of our event, Alive, that highlights the local talent from here in Arizona. The event itself has three rounds, each of which narrow down the ranks to choose a final winner. It started with 10, narrowed down to 6, and will soon close in on a winner, who of which will receive a ticket to EDC Las Vegas 2016.
What are your highlights so far?
As a recurring tradition at every show, Artists spend the last portion of the event by performing a large back to back. This isn't your normal B2B, as it almost always involves more than two people. The first show, called Focus Fire and Friends. had over 5 DJ's harmoniously taking turns on the decks, The positive atmosphere coming off the stage was apparent across the whole venue. At this same event, a lady came up to Tony, a complete stranger, and asked to meet a big local named Emilie Fromm (Blossom). Watching them two interact was priceless for Tony, as he could tell that music has really changed her life.
Another thing I'd like to highlight is that all proceeds from Conscious Creative shows are donated to a good cause, such as the Phoenix Children's Hospital.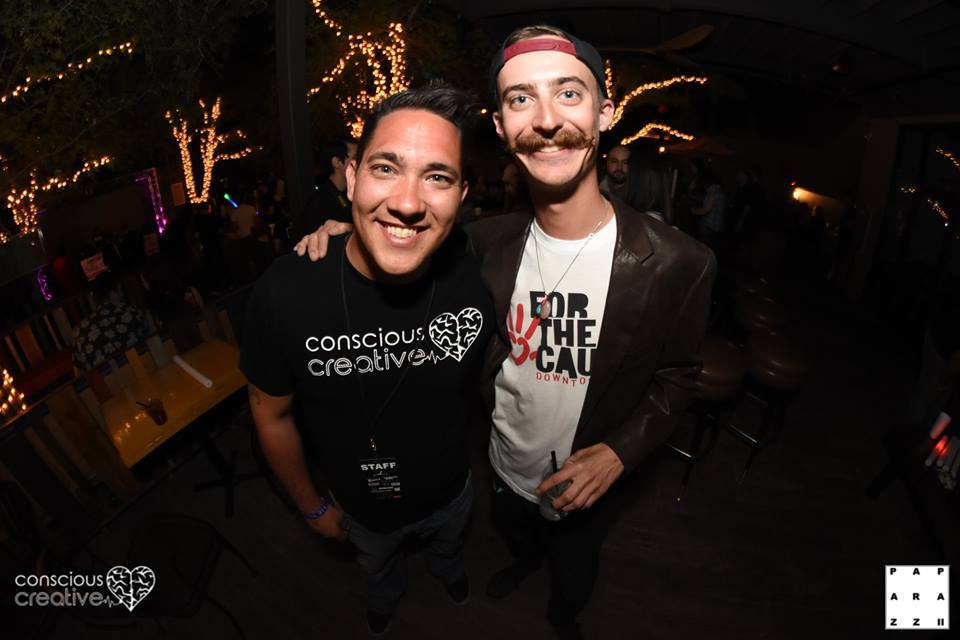 What got you into the Electronic Dance Music Scene?
At first, I was not a fan of the music whatsoever. I became curious about what the fuss was about, and after attending a live show my opinion on it changed. I saw how unified people were and how much fun they were having all night. I decided to give some other shows a try to eventually fell in love with the whole scene in general.
How many shows do you think you have personally attended?
Since discovering my love for this scene and culture, I became heavily involved in working with the industry. Since my first show I have probably attended over 30 festivals along with plenty of smaller scale shows as well.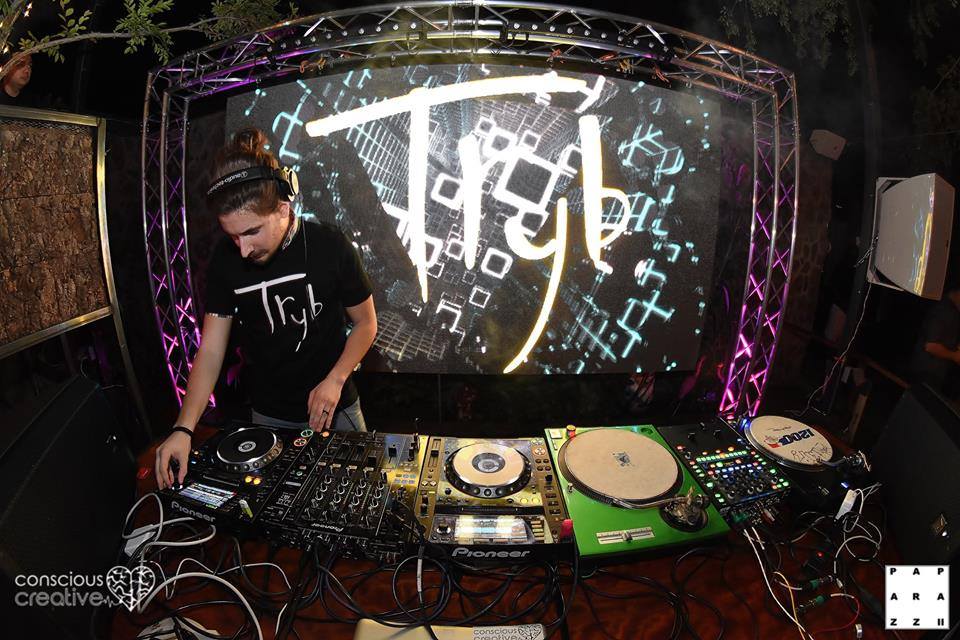 What are your hopes for Conscious Creative in the future?
I hope to continue to provide a positive scene to showcase local talent. Staying heavily involved with the up and coming artists who need an outlet to show their musical abilities is a giant task, but I feel its worth it. The Arizona electronic music community is growing stronger, and having a place for locals to show off their skills is important in the long run. Hopefully we can use our brand to expand beyond just Arizona and take some of our guys to other cities and states as well!
Are there other people involved with Conscious Creative you'd like to give a shout out to?
Conscious Creative has many more people involved alongside myself, and I'd like to thank everyone for the support so far. I would definitely like to give a shout out to Marti Sanchez who is one of my main photographers. I saw the amazing photos in his portfolio and knew I wanted to work closely with him. Marti's company, Parparazzi Photography, shoots for a variety of EDM shows including Conscious Creative events.
The Conscious Crew consists of all individuals that bring a variety of talents along with them to the team. Josh Moss is the other creator of Conscious Creative as well as day-to-day operations. Kristie Marie is the manager of the team as event management. Jonathan Chavez, Aaron Babb & Ernie Baca are all part of the stage crew that brings the music to life with everyone's favorite effects. David Isen is responsible for Conscious Creative's website and podcast which features local DJs music from the valley. A team that creates a family and truly brings unity among each other these are the members of Arizona's Conscious Creative.
---
Here is the lineup for the Conscious Creative's Alive Part 2 Showcase this weekend!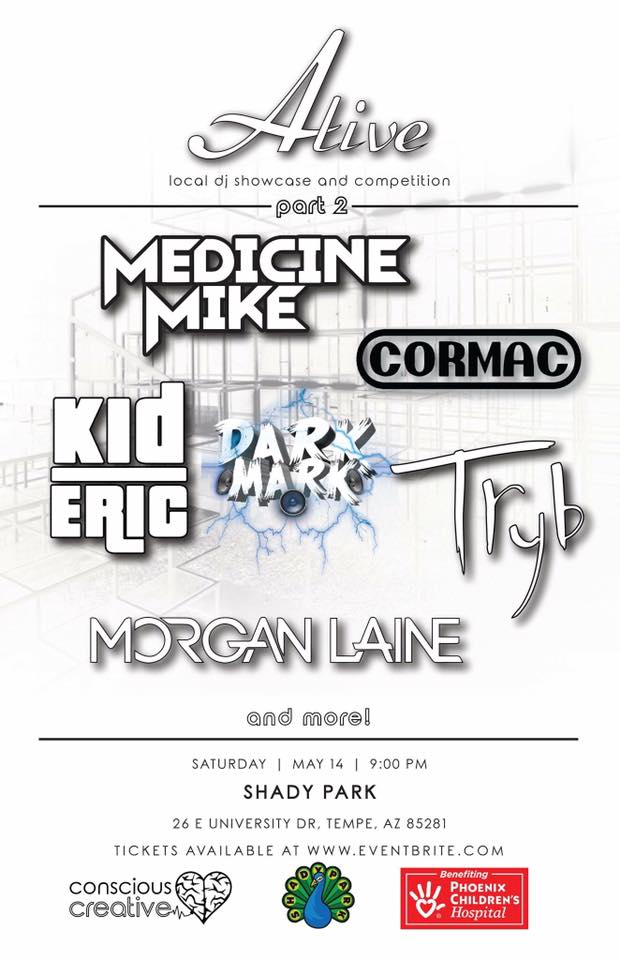 Alive DJ Competition Participants: 
Focus Fire and Friends Show: 
---
Follow Conscious Creative on Social Media: