NGHTMRE has been on a huge rise over the last half-year. From his widely praised Diplo and Friends Mix that dropped, proving his DJ skills to his consistently high-quality production game to his growing festival stage presence, he's definitely a talked about artist. Reppin' Los Angeles, California, NGHTMRE clearly has tons of momentum breaking through 2016. I first heard his name dropped about a month before he performed at EDC Las Vegas last year, which was a thrill to catch the end of. He also helped bring in the New Year at LED's OMFG NYE SD, and you can relive his set here. He's collaborated with Flosstradamus a few months ago on "Lighters Up," which has almost 2 million plays just among both YouTube and Soundcloud together. His EP, "NGHTMRE" has been announced as a 6 track EP, with a few already revealed on the net.
The latest delivery was "Hold Me Close," which dropped just a few days ago is a drifting, melody-focused track that feels like you're moving through industrial space. It has the big epic vibe of a hit like Alison Wonderland's "Naked," minus the high hats and having a more elated feeling, with an interesting breakbeat buildup to the second drop. It deviates a bit from his other released tracks because it has more of a slow bouncing pace being held by the bass-synth combo in the song.  You definitely get the feeling of being dropped into a different world that has what sounds like warped vocal snippets zooming past. Get the track for yourself here and give it a listen below!
Sream NGHTMRE – Hold Me Close on SoundCloud:
This EP is proving to be pretty dynamic but still identifiable as NGHTMRE, so I think it's safe to say that he's established a really well-rounded sound. Whether it be the metallic snare in the back, an interesting drop, or even just a particularly hard bass knock, it's becoming easier to see just how good of a producer he is. Following the tracks that have dropped already, we look forward to another next week, as well as the release of the full EP on 3/25.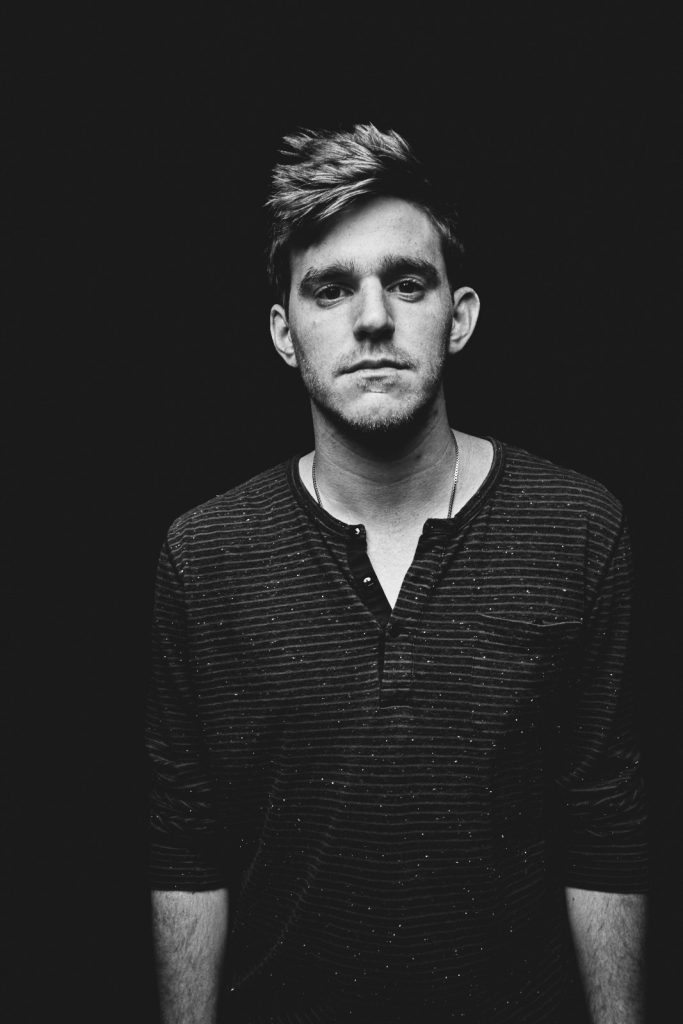 A Look At NGHTMRE's 2016/Tour Dates
The year has already started off really strong for the young LA Producer/DJ with a presence at Wobbleland in the Bay Area. He's currently touring along with fellow So-Cal duo, Slander, who's been a sought after act for many writers here on the EDM Identity team. Check out the tour dates below to see where else you're gonna be able to catch NGHTMRE over the next couple of months! I know I'm most excited about Shaky Beats in May, but I'm pretty stoked to see him listed for BUKU Fest as well as Bassrush Massive in April. I don't see many signs of NGHTMRE slowing,
Mar 4 – Barcelona – Abroadfest (w/ Slander)
Mar 5 – Cologne – Bootshaus (w/ Slander)
Mar 11 – Denver – Trap Fest
Mar 12 – New Orleans – BUKU
Mar 12 – New Orleans – BUKU After Party
Mar 14 – Miami – Bro Safari Animal House
Mar 16 – Miami – Gud Vibrations (w/ Slander)
Mar 17 – Miami – Barong Family Label Night
Mar 22 – Lake Havasu – SWAT (w/ Slander)
Mar 24 – Mt. Pleasant – Wayside
Mar 26 – Chicago – theMID
Apr 1 – Philadelphia – TLA
Apr 2 – San Bernardino – Bassrush Massive
Apr 13 – Ann Arbor – NECTO
Apr 14 – Pittsburgh – Diesel
Apr 15 – Athens – Numbers Fest
Apr 20 – Kalamazoo – Wild Bull
Apr 27 – Las Vegas – Surrender Nightclub
Apr 29 – New York – Webster Hall
May 13 – Las Vegas – Encore Beach Club
May 22 – Atlanta – Shaky Beats
May 27 – Chillicothe – SummerCamp Music Festival
---
Keep Up With NGHTMRE on Social:
Facebook | Soundcloud | Twitter