Okeechobee Music & Arts Festival ||  Jessica's Expectations
With Okeechobee Music and Arts Festival one week away, I'm experiencing so many different emotions — excitement, nervousness, and joy. This will be the first annual festival of this type here in Florida and so much hype is behind it. Based off of the lineup, the event is a mix of jam bands and electronic music — the perfect combination!
With this music festival, I'm stepping out of my comfort zone to experience this, and I couldn't be more excited. I'm so used to attending music festivals such as EDC Las Vegas, EDC Orlando, Life in Color, TomorrowWorld, and Ultra,  each of which are all very high paced events. They tend to cater more towards the Electronic Dance Music spectrum whereas Okeechobee will be more diverse. I'm very excited, especially since this will somewhat prepare me for Electric Forest in June.
To prepare for Okeechobee, I have been listening to the official pre-festival mix featuring most of the artists set to perform on Spotify (search "Okeechobee" to check out the playlist). I'm super excited for the music that the Sunshine Grove will house next weekend, but I'm also interested in the official concept art that will be displayed throughout the festival. Seeing my friends preparing like I do excites me even more, especially thinking of all of the memories we will create and the experience we will share together.
My tent and sleeping gear is already packed, and I'm working on completing the normal "adulting" chores that we all need done when preparing for a vacation! I've also been working on kandi creations (simplistic, not over the top) — simple singles to trade with those who wish to trade with me! During the festival, I will begin to take the journey in learning how to do the flow art of poi. I've also decided that with this festival, I will be going comfortable clothing-wise. I will be debuting both of my new spirit-hoods (husky and black wolf).
After seeing all of the different concept art ideas and seeing what musical talent will be present, I've come to the conclusion that this will truly be a trip of discovery, exploration and enlightenment. I also plan on partaking in the morning yoga that will be offered at the festival and checking out some of the other activities offered. I'm completely opening myself and my spirit to this experience! With the Official Okeechobee Music Festival app, I have been checking out and exploring what Okeechobee will be offering.
Apart from the many bands and artists that will be performing, there will be numerous art installations as well. Many artists have submitted their artwork to this festival and their installations are in the process of being built as we speak at Sunshine Grove. Different foods will be offered as well. I am a total foodie and am looking forward to seeing the delicacies that will be offered at this festival — both food tents and food trucks. For instance, I will be partaking in a create your own melt at the Killer Melt food truck located in the Grove at least one of the days. It sounds delicious!
I'm looking forward to relaxing by the water on the beaches of Aquachobee while listening to music on the stage nearby. All the while sipping on a smoothie or fresh juice from one of the food trucks. I'm just looking forward to meeting new people and experiencing new things. Like I have mentioned before, this will be a new type of festival for me. I'm mainly going for the experience and to broaden my musical tastes. My expectations are simple yet high. Only time will tell as to what I'm going to experience, but I truly cannot wait until I'm able to #entertheportal.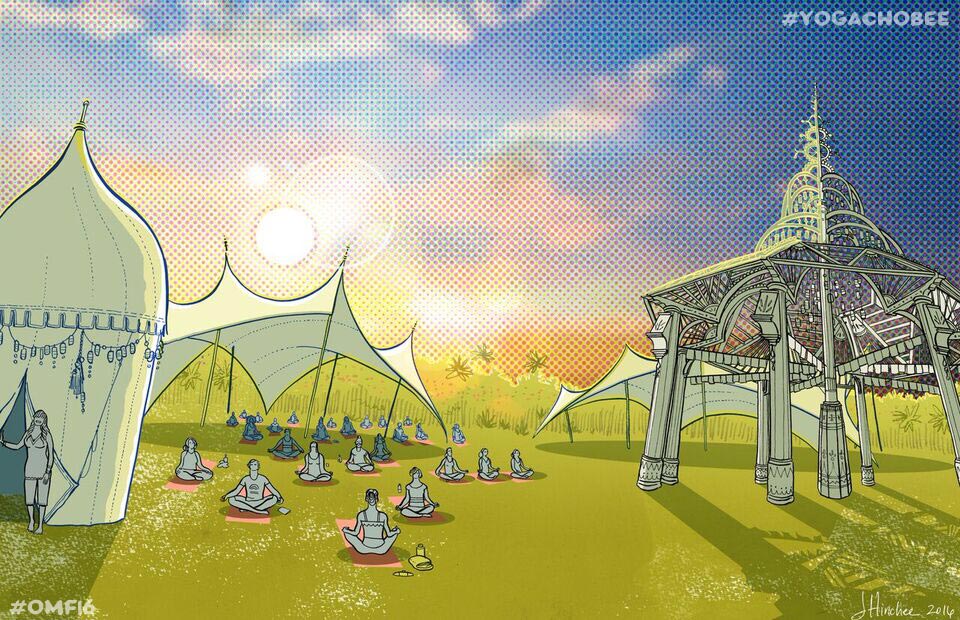 I hope to see you all there!
Stay up to date by following Okeechobee Music & Arts Festival on their Website | Twitter | Facebook