Updated on February 25, 2016 — Ultra Miami just dropped the Resistance Miami powered by Arcadia Spectacular Official 2016 Trailer:
There are multiple reasons to attend Ultra Miami 2016 – one of which is the highly anticipated return of the RESISTANCE stage. This stage is best described as the place to go for less mainstream Techno and House acts. ULTRA states: "It's the urge to go against the grain, to step out of the box, to move away from the norm and challenge yourself to experience something new– to break down boundaries and barriers and abandon your comfort zone– to be able to open your eyes and ears to an undiscovered realm of electronic music."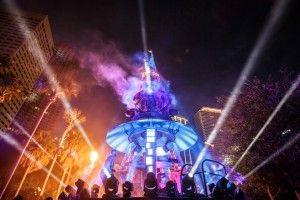 In 2015, the RESISTANCE stage made its well-received debut with "The Afterburner." Arcadia Spectacular, the company behind the production, described it as a stage made of recyclables that spit fire and immerse patrons in light and sound.
This year Arcadia returns with "The Spider," a stage that premiered at Glastonbury in 2013 and is making its North American debut this year in Miami. "The Spider" can only be described as sensory overload: a mechanical arachnid made of recycled military material that shoots lasers and propels aerialists from its limbs while suspending the performing DJ right in the center of the chaos. Additionally, the festival adds the "Arcadia Landing Show" which will bring the arachnid to life.  It is a very unique concept that is certain to be a highlight of the weekend.
Here's this year's lineup for the RESISTANCE Stage: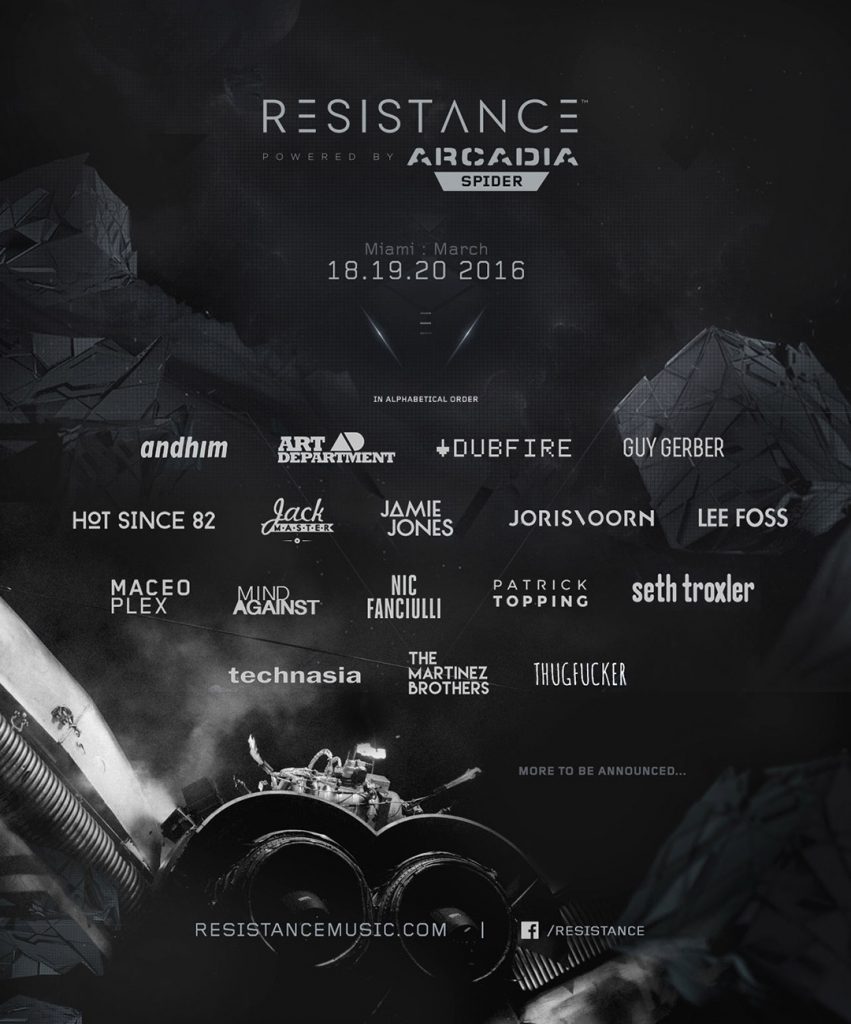 If you still need convincing, check out "The Spider" announcement video:
For more information about the RESISTANCE stage and music visit: http://resistancemusic.com/
For more information about the images of the stages, visit: http://www.arcadiaspectacular.com/