Ryan Farish, American electronic artist, producer, and DJ has released his newest album, Spectrum. Spectrum is Farish's 14th studio album released, coming after Destiny, created in 2013. Farish is a gifted producer who has co-published/co-written a GRAMMY award-nominated recording among many other accomplishments including:
+60,000,000 million YouTube views.
+24,000,000 million annual streams on Pandora and Spotify.
#3 Billboard Chart Position, From the Sky.
#10 Billboard Chart Position, Beautiful.
Source: Ryan Farish
While listening to Spectrum, the words "unique" and "beautiful" instantly came to mind. Not only was easy it easy to get lost in the melodic sounds of all of the songs from this album, a lot of the songs also brought on feelings of happiness. In particular, the song "All the Colors" ended up being a favorite with its upbeat tempo. The entire album boasts beautiful tunes to soothe your soul and take you deep into the music with a variety of different tempos, sounds, and melodies. It's easy to tell when listening to the album that Farish truly poured his heart into each track – almost as if the listener can feel the emotions that he felt when creating them. For a producer to be able to really show their feelings through their music is something rare and not easily reproduced, making the album all the more stunning.
I had the opportunity of interviewing Farish to find out his thoughts on his newest masterpiece and what went into the process of creating it.
MLA: What genre would you classify this album as?
Farish: Electronic.
MLA: What is your favorite song off of your new album? Why?
Farish: Oh that's such a tough question… because I love them all for different reasons… but if I had to pick just one, I'd probably say "Days Ahead". That song is very special to me, it's almost like it continues to give me back something I never could have imagined, every time I hear it…it's almost like it is it's own "thing" now… and I just get such a good feeling when I listen back to it, It's puts me back into the heart and center of what Spectrum was for me to create.
MLA: Where did the album title, Spectrum, come from?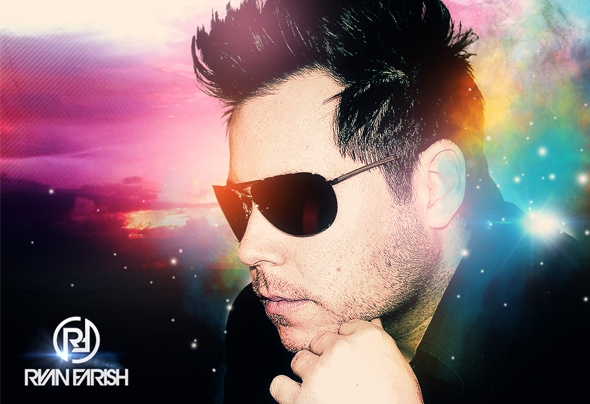 Farish: When I started making the songs that eventually became Spectrum, I found myself in a creative place that was beautiful for me, because the only thing I focused on was allowing myself to just explore all the various sides and the whole depth of my creativity as an artist, placing no rules or boundaries on myself artistically as I approached the music. I started to realize that when we create fearlessly, and don't try to "fit" into any particular genre, or bpm, that is when we really are tapping into the full "Spectrum" of who we are as artists. This same idea, I believe, can be applied to everyone, in every way no matter what it is your pursuing in life. When we live in the moment, are fearlessly pursing what moves us… that is when we are really living in our full potential, living life with no boundaries, and are letting the full Spectrum of who we are shine through.
MLA: What kind of software did you use to produce it?
Farish: Logic X, Plug ins from Waves, Native Instruments, Brainwerx, SPL, PSP, Lennar Digital, Refx, Output Sound, and Reveal Spire.
MLA: By which artists were you inspired, in the process of creating the album?
Farish: That's another tough question.. because I really feel like I've been inspired by everything I've ever listened to. As artists, but even more so maybe as music producers, we often find it hard to just simply listen to music, because for me, I'm always analyzing what I like, or what about a particular production really moved me, and why i connected to the music in such a deep way. During the process of Spectrum, I actually didn't listen to very much other music, getting 20 songs done really took up most of my listening time mixing and producing the album, and I really wanted to stay in the zone with where Spectrum was taking me.
MLA: Now that you've finished and released Spectrum, what's up next?
Farish: I'm working on another album, can you believe it?! I've already got over a dozen ideas started that I'm exploring… and I'm also being asked more these days to collaborate, so I'm exploring some of those offers as well. I'm just really thankful to be in such a creative season right now with everything.
Purchase Spectrum here:
Follow Ryan Farish on:
Spectrum Tracklist:
01. All the Colors
02. Days Ahead
03. Brighter Than the Sun
04. My Home Is Your Love
05. Spectrum
06. Vail
07. January
08. First Breath
09. Rise Like the Sun
10. Cradle You
11. Collide
12. Sanctuary
13. Above The Clouds
14. A Sky Full of Stars
15. Raindrops on My Window
16. Bokeh
17. Glow
18. Gentle Love
19. Midnight Sun
20. Love in the Air