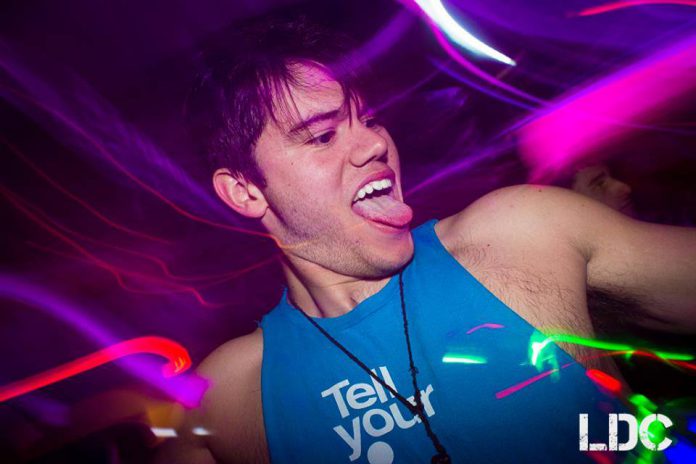 I've always felt lost in this world, in some way or another.  To call myself an outcast is probably an offense to true outcasts, but I can't say that I truly felt accepted at any point of my childhood. Whether that was a product of attending eight different schools growing up, or my own innate weirdness doesn't really matter.  Point is, life can be hard. Everybody needs something to grab hold of in a storm. That used to be baseball for me.  Sports were the focal point of my life growing up, but throwing a baseball was the one thing I was truly good at.  I was too slow and unathletic to be great at much else.  Unfortunately, a torn rotator cuff that never really healed took that away from me.  However unrealistic my dreams of playing Major League Baseball were, they gave my life purpose and direction.
Without that, my life is somewhat adrift.  I'm telling you this not because I want sympathy in any way, but because I feel that I'm far from alone in this feeling.  I'm not here to say music has given me a true purpose in life.  What music, particularly electronic music and more particularly bass music, has done for me is make me feel that, although I'm lost, I'll never be alone.
Sometimes the best decisions we make are the last minute ones made with no planning or forethought.  I bought a ticket to Nocturnal Wonderland 2010 on the afternoon of the Saturday it took place.  Up to that point, my experience with electronic music was limited to a little Fatboy Slim, the Crystal Method, and Eiffel 65 (da-ba-dee-da-ba-da).  It was a close friend's 21st birthday weekend and I'd been celebrating with her since Wednesday night.  Not wanting to miss out on the grand finale to her epic 21st birthday week, I decided to tag along.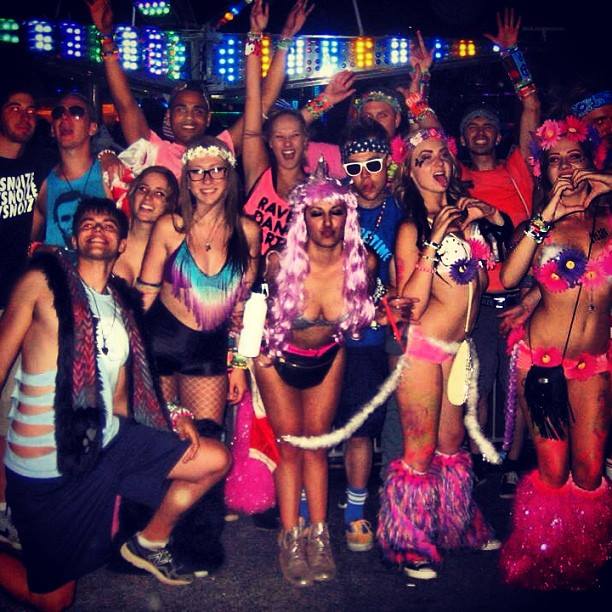 There are four things I remember distinctly from that night; our little group singing our hearts out to Pieces by Chase & Status (which I had just learned that day in the car), MC Rage screaming "WHERE'S THE MOSHPIT?!, THERE'S THE MOSHPIT?!" all the time for no reason (more on my abject hatred of bad MCs later), Pretty Lights playing a video montage of Michael Jordan's iconic moments as he played More Important than Michael Jordan and feeling as close to my friend that night as I had ever felt to anyone.
The feelings and experiences those memories evoke have gone a long way towards shaping who I am today, both as a music lover, and in a larger sense.  Chase & Status awakened a love of drum and bass and a love of all bass music within me.  A passion that has only grown in intensity with each passing day.  And yes, MC Rage was the beginning of my personal vendetta against all bad MCs.  I know when to jump thank you very much, and if I'm going to get rowdy it's because the song is a fucking banger, not because you told me to.  If you can't actually rap, get off the mike! /end rant.
Looking back, I can't recall too much of what Pretty Lights played that night, especially given that I had never heard of him at the time.  But that moment will always be with me.  My first night as a raver was incredible up to that point, but it was also a little scary.  I was out of my element, once again an outsider, trying to blend in.  But when Michael Jordan came on the screen, it was like worlds colliding for me.  Suddenly I didn't feel like I was traveling down an unfamiliar path, but rather as if I were being welcomed home with open arms (cheesy I know, but it's true!).  From that moment on, I knew that I belonged.  That who I am is ok here, even if there aren't many ravers as crazy about sports as me, or who grew up on a farm, or who also love country music.  I belong because I am unique, not in spite of it.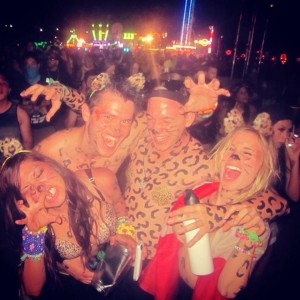 Raving taught me in no time flat that I don't have to worry so much about what others think of me, whether it be dancing, what I wear, who I spend my time with, or anything else.  The acceptance and positive energy I felt that first night have led me on a journey that I hope never ends.  I've been to music festivals all over America and in Canada (Coachella, WEMF (RIP), EDC Vegas, Wavefront, North Coast, VELD, HARD Summer, HARD DOTD and in February I'm doing my first Holy Ship!).  And while I sadly have lost touch with the friends who first brought me down the rabbit hole (pun intended), I have made more friends than I can count (or keep track of.  Sorry to anyone I've lost touch with, I hope our paths cross again!) from all over the world during my musical journey.  I have a rave family that stretches from the west coast to the east and covers large parts of Canada for good measure.  While shows and festivals have become more and more about the music for me with each passing year, it's being able to share those experiences with so many amazing people that has kept me coming back for more and more.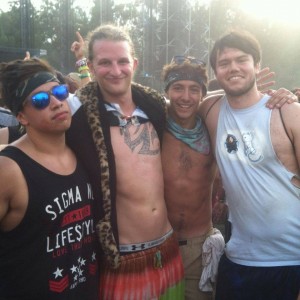 As far as my part of EDM Identity, I'm here to keep you updated on everything going on in the Los Angeles area, as well as whatever is new in the world of bass music.  I am EDM Identity's resident basshead, and I wear that badge with honor.  It is my personal mission to spread the gospel of drum and bass to the people of America, as well as dubstep, drumstep, funkstep, trap, future, moombahton, whatever silly sounding genre name comes next and anything that makes the walls shake and your best bass face come out.
Favorite Artists: the Bloody Beetroots, Nero, Chase & Status, Wilkinson, Friction, June Miller, Koven, Eric Prydz, Etherwood, Apashe, Figure, Kai Wachi, Maya Jane Coles, Eats Everything, the Magician, Netsky, Mat Zo, Technimatic, Reloaded (big ups to this dude, he releases more music than any artist outside of Mr. Carmack and it's all beautiful.  Check out his soundcloud https://soundcloud.com/dnbreloaded), Submatik, Kill Paris, Seven Lions, Camo & Krooked, Logistics, so many more.
Favorite song at the moment: Koven – Miracle, because we all need a little Koven in our lives.  Trust me.